#52ancestors prompt this week is 12.
On the 12th day of August 1998, I named my first born child, after my maternal grandfather, Samuel Joseph.
I knew that my grandfather would see my son grow up to be an adult. He's been telling us all, for as long as we can remember, that he would live to see 100. If you heard him and saw him, you would have no doubt either. He's unstoppable.
Next week on March 28, he will get even closer to his goal...
Samuel Joseph will turn 98 years old!
Looks pretty darn good too, if you ask me...
Samuel Joseph was the first born son of George Joseph and Margaret Peters Joseph, born March 28, 1921, in Jeannette, Pennsylvania.
On Jun 28 1941, he married his best girl Ruth Spore. My uncle George, also a genealogist, captured the memories of my grandfather in his book about the family...
Sam told me the story of how he met his wife, Ruth Marie Spore. As he tells it, Ruth and her girlfriends frequently visited the roller-skating rink in Jeannette. Sam's house was located between Ruth's house and the roller rink. Actually, Sam's friend liked Ruth, but he would not talk to her. Sam started talking with her and her friends as they would walk by, and eventually they began dating. Sam, who was 3 1⁄2 years older than Ruth, did not realize how young she was until after they started dating. Dating during the Great Depression was a unique challenge for Ruth and Sam. Once again, Sam recounts a story of a double-date in which he and Ruth, and Sam's sister, Marian, and her date drove to the garbage dump in the evening. Using the headlamps of their car, the young men duly impressed their dates with their prowess of shooting rats at the dump. I am sure that other dates included trips to the movies, dances, and the roller- skating rink, but this is a great story about a completely different time in history. 1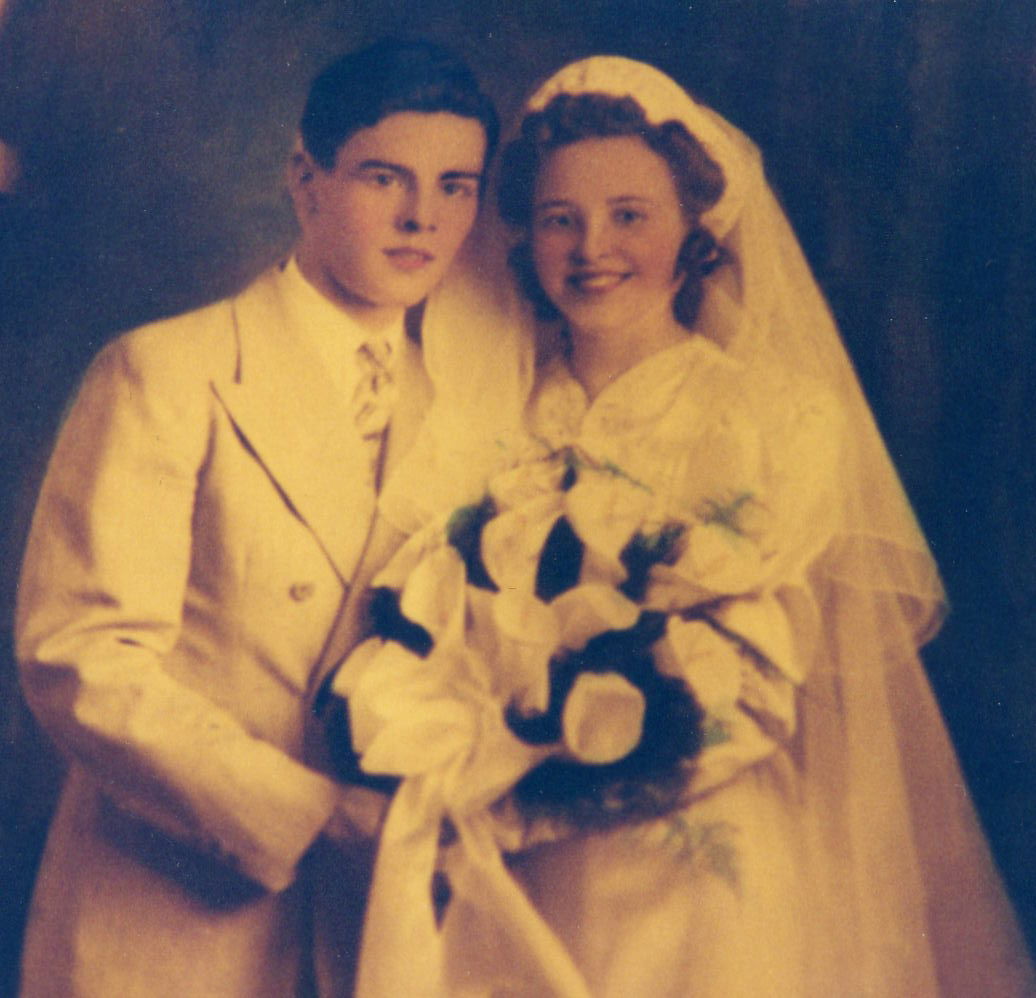 Sam and Ruth Joseph June 28 1941


The day of the wedding, the Joseph family got tragic news. Sam's uncle, Staff Sargent John Joseph was lost at sea while flying a training mission in South America.
The following was noted in the Pittsburgh newspaper the day of wedding
Jeannette Solider on Sunken Bomber
The war department reported last night the Staff Sargent John Joseph, of Jeannette, was aboard an army bombing plane that nosed into the ocean neat Supe, Peru, and sank immediately.
Notice was sent to Joseph's home at 312 Bullitt Ave, Jeannette, where his mother and father, Mr. and Mrs. Samuel Joseph and 4 brothers and sisters reside. Joseph joined the army 12 years ago.2
Despite the tragedy, Sam and Ruth started their life together and welcomed their first child, Barbara. With the war raging though, Sam became a solider. He had to leave his wife and new daughter for Europe and the Germans.
Sam Joseph in France C.1944
Thankfully he returned from the war safe. Over the years, Sam and Ruth welcomed three more children Sam, Linda and Marcy. They rounded out the pack with twin sons George and Geoff. Sam worked at Fisher Body and was always ready for the latest technology. He was a ham radio operator. On Christmas Eve, he would call Santa on the radio and let us all talk to him as he flew in his sleigh. Today, he has a Facebook account!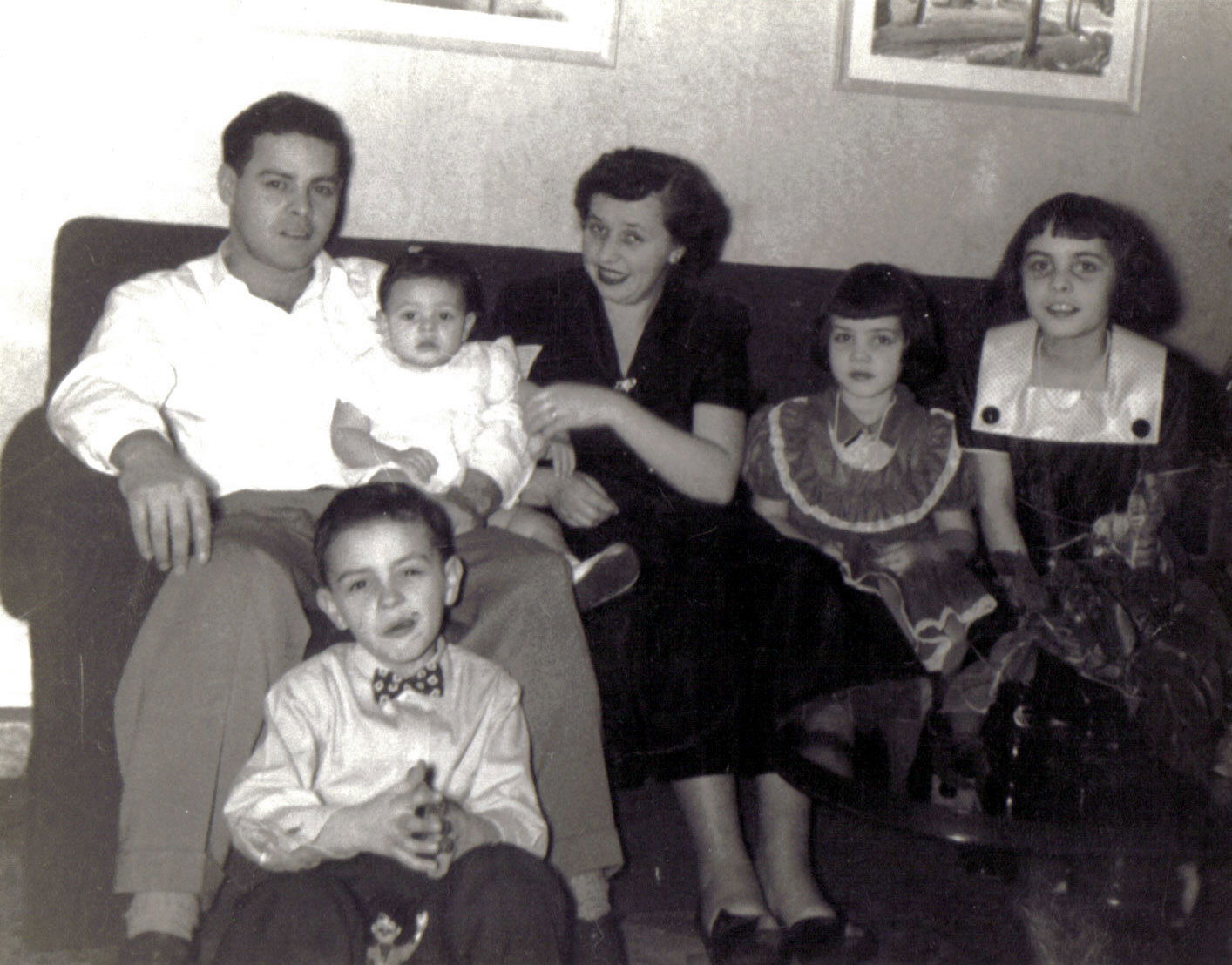 Joseph family C1952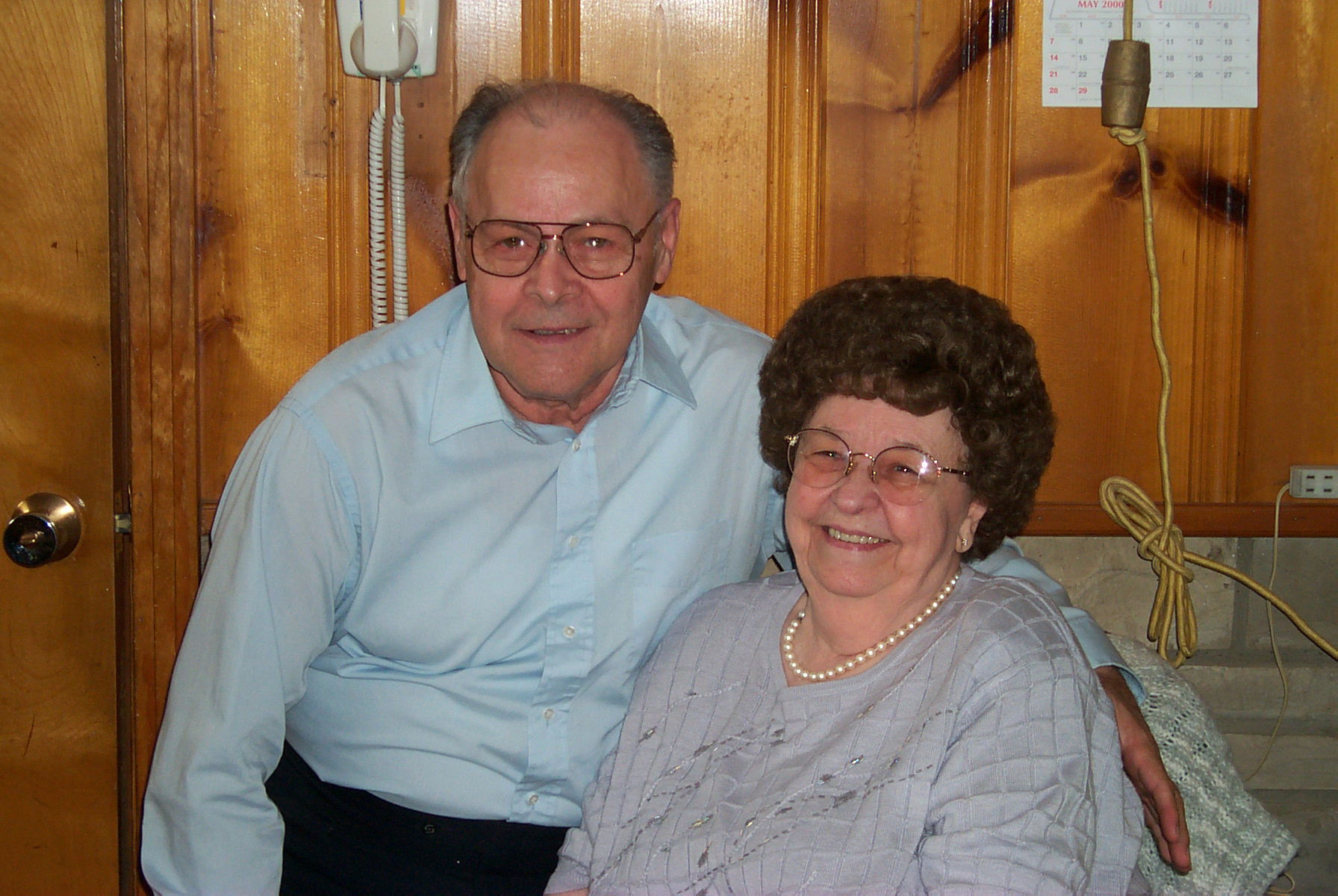 After 66 years of marriage, on February 25 2008, Sam lost his girl and we lost our beloved mother and grandmother. His devotion for her is never ending. You can see the love in his eyes when he speaks of her. He tells me, he thinks of her every single day.
For many years, my grandfather was the strong quiet man sitting in his chair. I'm embarrassed to say, as a young girl, he was easy to overlook. Easy to overlook and forget that he lived though a depression, a world war, and many difficult years raising his growing family. In my eyes, my grandma played the leading role. She was the loud one, the one who called the shots. In my naivety, she seemed to be the leader. As I grew up, I realized the team they were, and the strong foundation he provided. He was her strength, and she was devoted to him. He watch with pride as his grandchildren grew up. We saw him tear up as he held our children or told someone of our latest accomplishments. I hope he sees himself and her in each of us.
I named my son after my pap, to honor him, and our family, but to also remind my Sam he has roots. Roots that are deep and strong. As a genealogist, we are constantly learning from our ancestors. We see the lives they lived and remember that their strength and blood are also in us.
Today, Sam Joseph is the very proud father of 6, Grandfather of 13, and Great Grandfather to 20, with one on the way. We are blessed that he is our living legacy and a reminder to all of us, what happens when you live with love, faith and hope as your guiding principles.
I love you Pap! Thank you & Happy Birthday!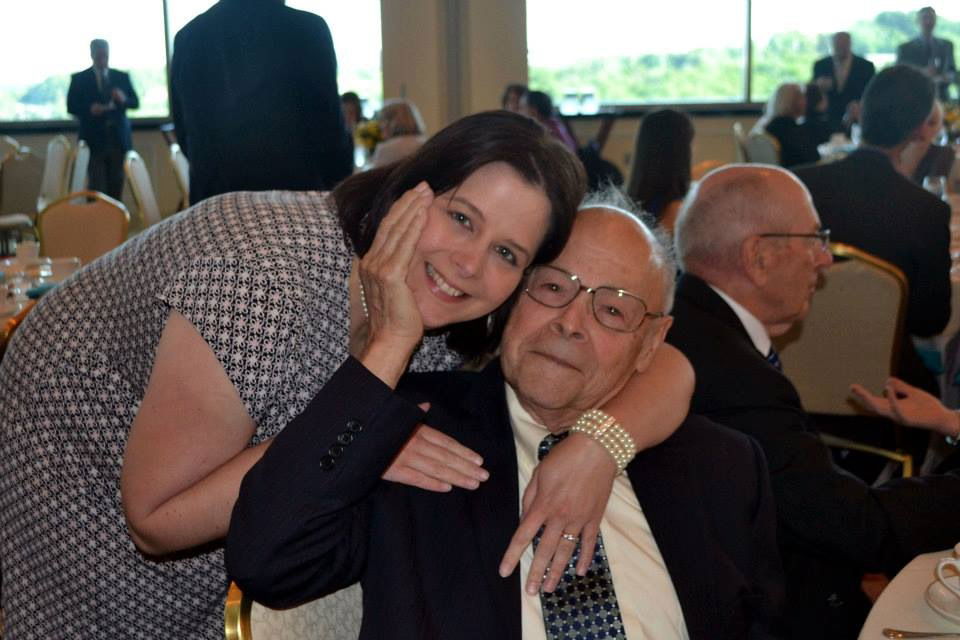 1.George Joseph, "A Genealogical record of the Joseph & Peters Family," December 2012.
2."Jeannette Soldier on Sunken Bomber," Pittsburgh Post- Gazette, June 28 1941, 11, Google news archive,https://news.google.com/newspapersnid=1129&dat=19410628&id=h5VRAAAAIBAJ&sjid=K2oDAAAAIBAJ&pg=5656,5924340&hl=en.