This weeks #52ancestors prompt was in the paper.
I thank everyone who has ever saved, preserved, or digitalized newspapers. The newspapers have provided amazing details to my genealogy.
Sometimes those details create this...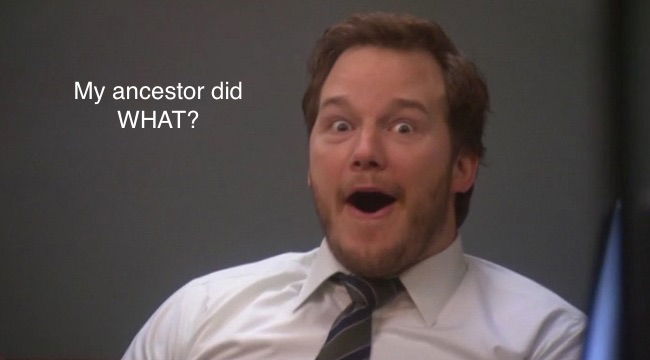 My 3x great uncle, Jame P. McConnell caused this reaction for me. James was the third born son of my 3x great grandparents Thomas & Mary (McHugh) McConnell, who immigrated from Ireland toward the end of the potato famine. The settled in Barton, Maryland. Thomas and Mary raised 6 boys and 1 girl. And i thought my 4 boys and 1 girl was bad...
James and his brothers all worked in the Western Maryland coal mines, as their father did.
James, however became Justice of the peace in Barton, Maryland. From what i can gather, he held the job for at least 10 years.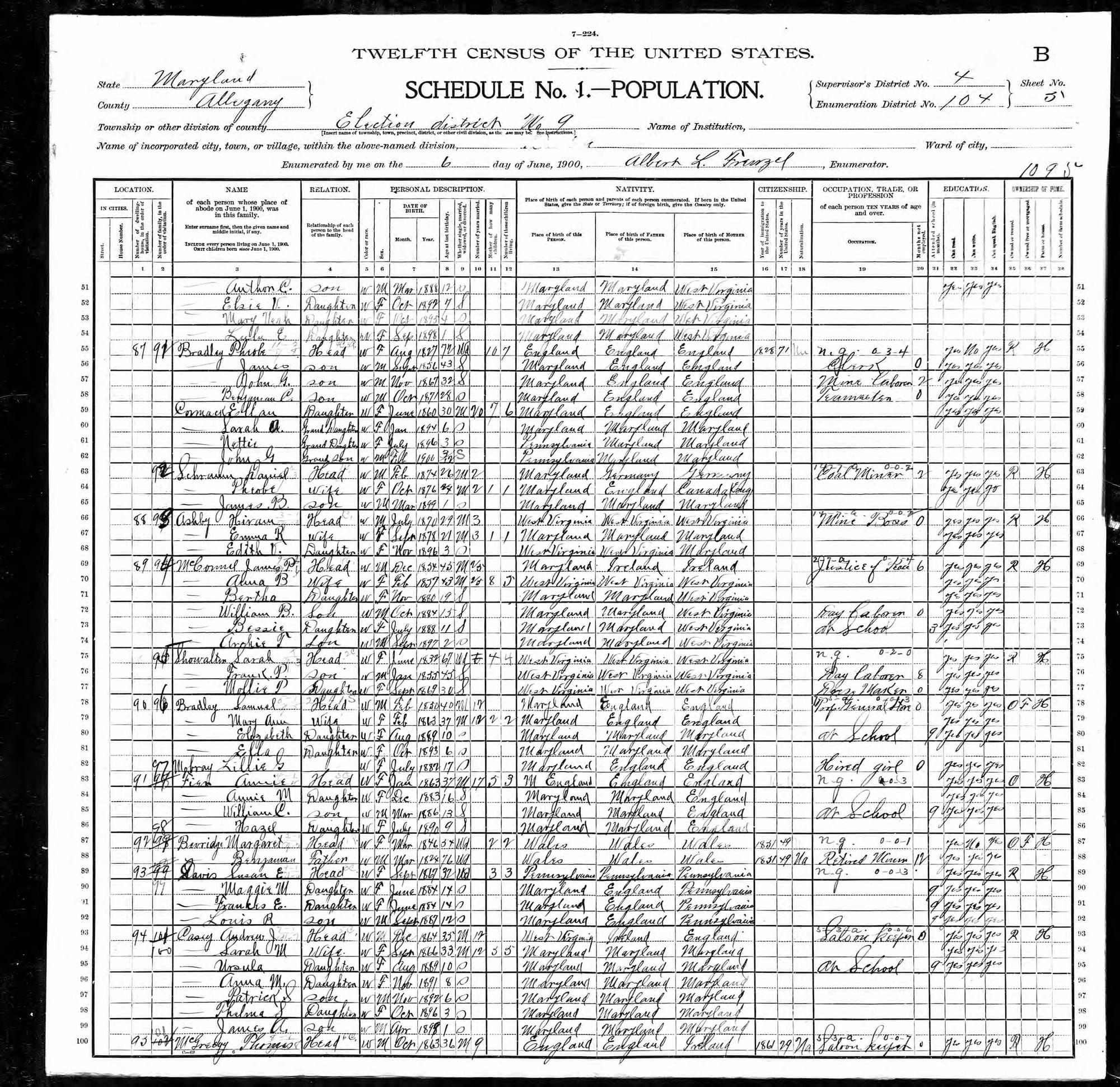 A few years ago, I was doing McConnell research on Newspapers.com and i found this gem: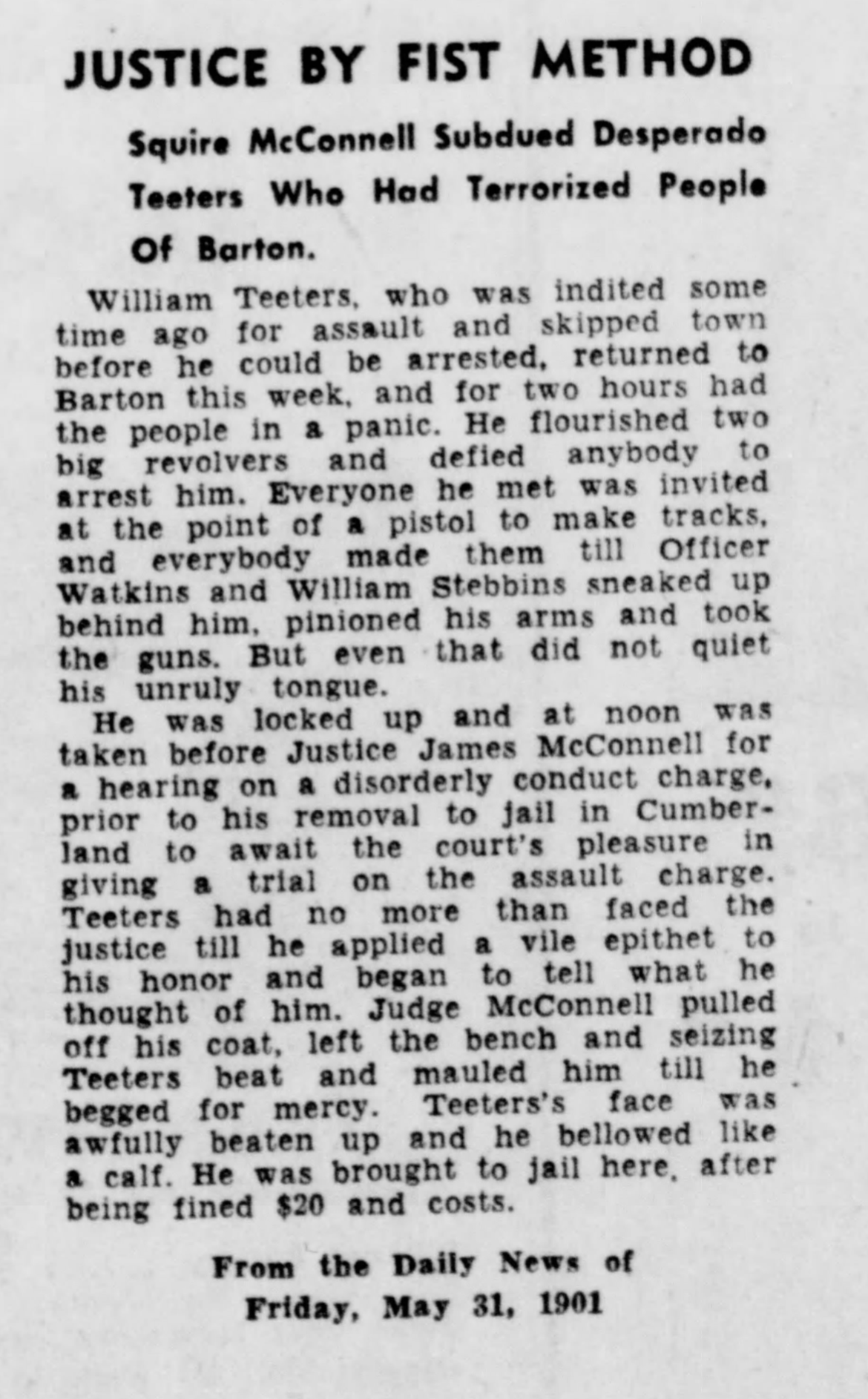 All my life, I have heard about the "Irish Temper." My family members have all blamed our own and each others outbursts on our Irish ancestors. Finally, we had proof of our excuses. Seriously though, this article made me smile for so much more, as I hope it does for you too!
My apologies to any decendents of Mr. Teeters. If you are out there though, I'd like to know if James's methods of Justice did any good on William.
Damn...I'm going to go research William Teeteers now....#genealogyproblems