Sometimes it only takes one document to break down a brick wall. Sometimes it's a gentle tap on individual bricks until the whole thing comes down.
My 3x great grandmother Martha Jane, was hiding behind a brick wall that I tapped on for years.
My first clue of who she was, was the 1880 census. It told me she was born in Ohio.
That was it- not even a last name.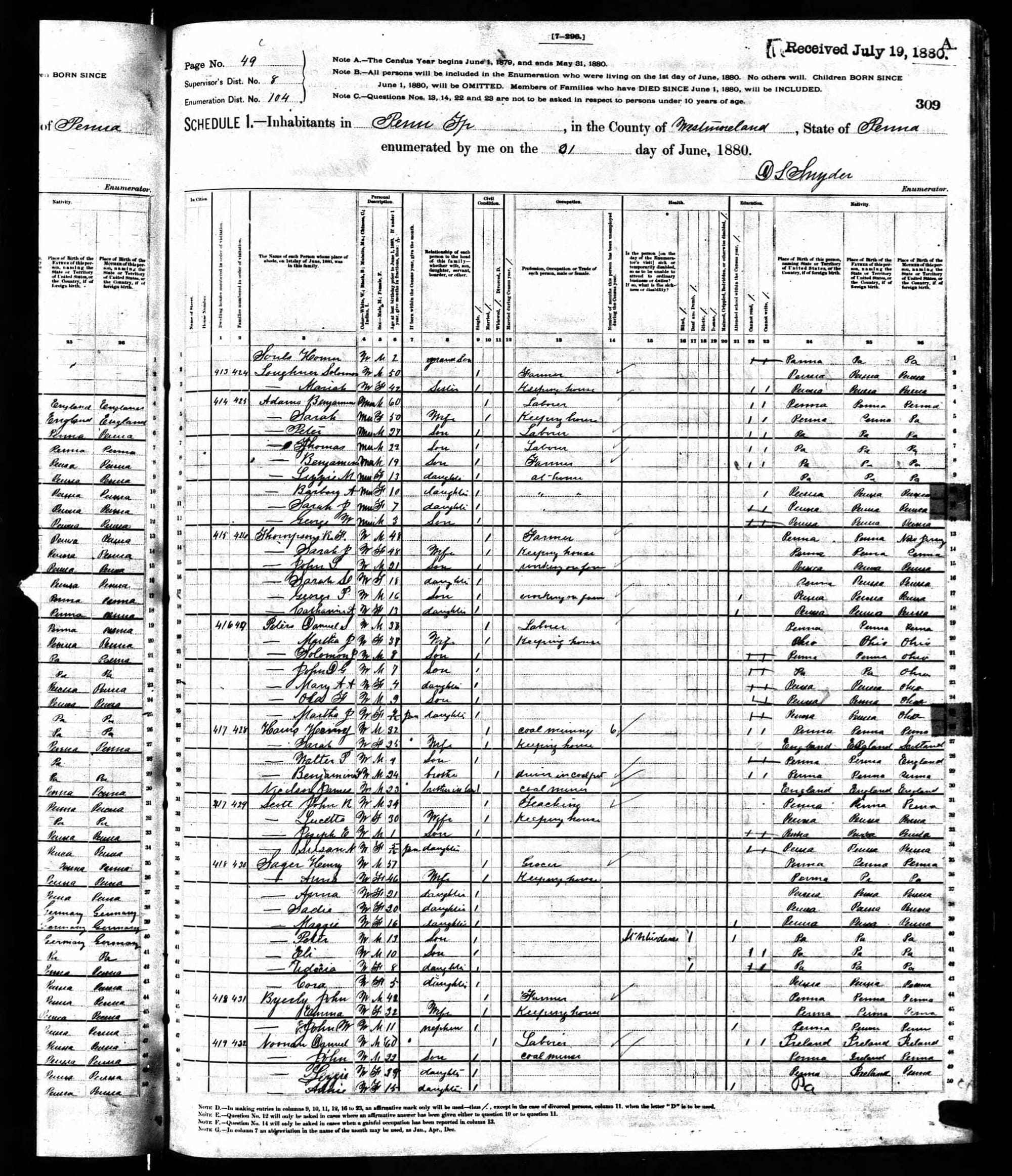 When I received my 2x great grandfather's death certificate, I had the last name I had been looking for…
or so I thought....Martha Chrissop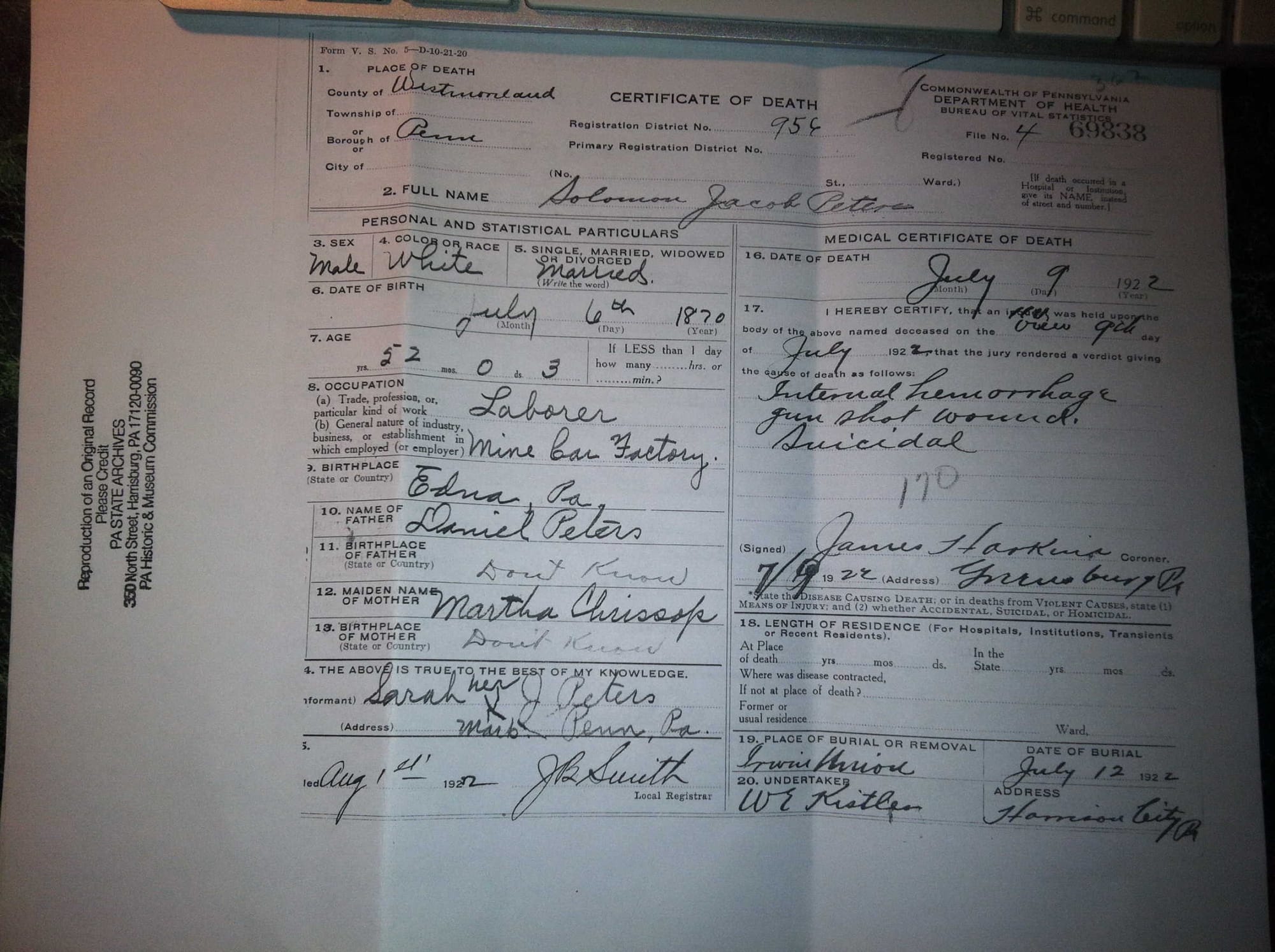 I started the wide search, in Ohio, for the Chrissops. The bricks were unmoving. I started searching for variations and combined it with Peters, her married name. Just like that, in the probate records of Marion County Ohio, the wall fell.
Martha J Creasap Peters daughter of deceased Daniel Ross Creasap of Marion County, Ohio listed in the letters of administration, living in Pennsylvania. Listed with her were 11 siblings!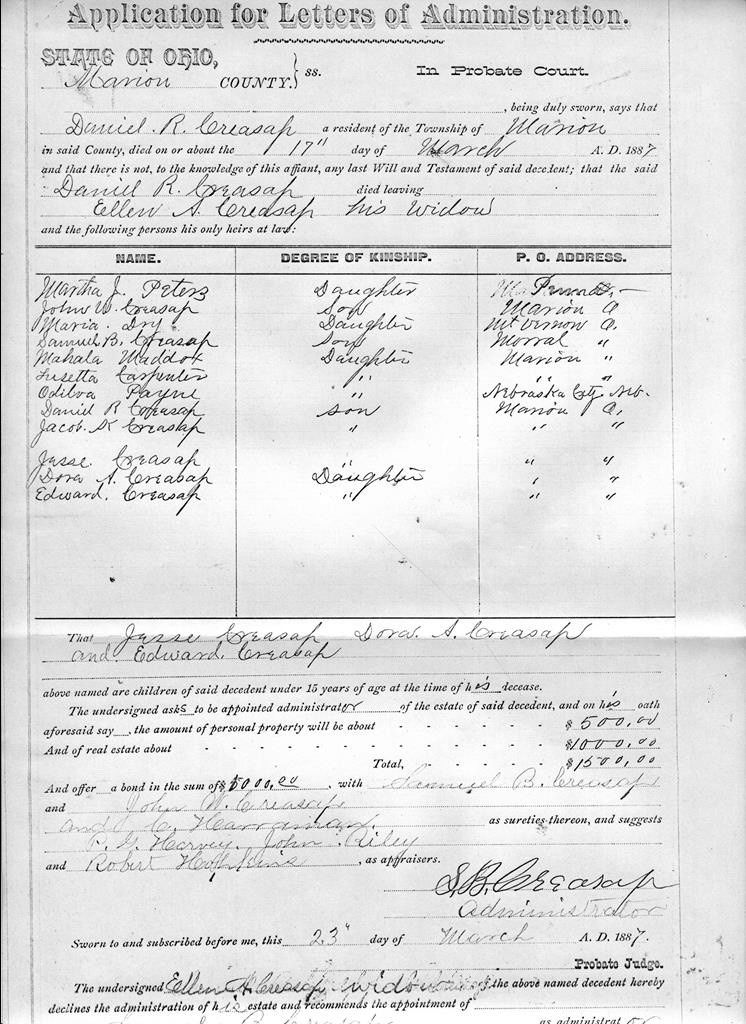 Once I busted through that wall, I started to ascend up the wild and crazy Creasap family tree. Six more generations fell into place. The Creasaps are a vast and wild family. I promise you, you will hear more of them in future blogs. They are some of my favorite ancestors.
I still have not figured our exactly how a Westmoreland County, Pennsylvania boy found his way to Marion, Ohio to meet and marry Martha. I do have a working theory. Maria Creasap, Martha's sister who was 6 years younger, also married a Westmoreland county boy. His name was Paul Dry. Paul and Marie married in 1868.
Martha married Daniel Peters in 1863, in the middle of the civil war. We know Paul Dry served in the Civil war. I read once that there was a training camp in Marion County, Ohio for civil war soldiers. Unfortuenalty for me, I can seem to find that again. I wonder if the sisters happened upon the young men as they were training for the war.
I suppose I have another brick wall to break down now…