We now find ourselves several weeks into 2020 social distancing and quarantine. For a genealogist, it could mean more time for research. In the worst timing possible, I found myself in a genealogical slump. I needed to find a spark.
I have often tried to focus on specific families, trying hard not to jump down the rabbit hole that inevitably appears to take me into another direction entirely. This time, I tried something different.
I focused on ONE year. The year 1918, the year that Spanish flu devastated the world. I ran a calendar report and identified 67 people who died in 1918. I explored them individually specifically focusing on cause of death. I was not able to confirm death cases for all, but in those I could, 14 of them died of Spanish flu or its complications. It feels timely to remember them and their stories now more than ever.
The Ramies & the Marlows
In Ogdensburg, New York, many families were intertwined by marriage. Untwisting those branches is not my purpose today. Therefore, I will relate these individuals to my great grandmother Louise Gauthier, who recovered from her own battle with the Spanish Flu, only to awake to the deaths of many.
In October 1918, Louise was living with her Uncle Paul Premo, a widowed fireman, previously married to Melina Ramie, her aunt. Paul was more recently the widower of Hemina Fournier Sovie, who died in 1915. The household in 1918 consisted of Paul, Louise, and Louise's 35 year-old cousin, Mamie Premo.
The entire Premo household came down with the flu. Paul and Louise recovered. Mamie did not. She died on October 27, 1918.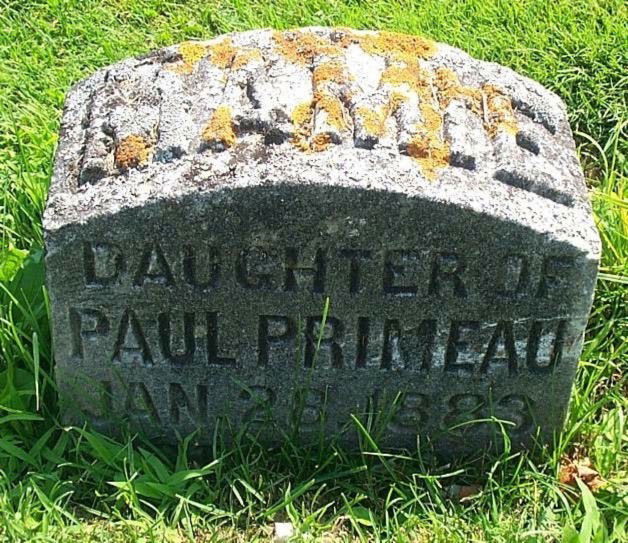 While Louise, Paul and Mamie lie in their sick beds, another cousin of Louise's, Edmond Ramie and his extended family, were facing profound heartache.
Napoleon Marlow and Sara Martin Marlow had at least 8 children. In 1918, most had grown and started families of their own. By the end of October 1918, three of the Marlow siblings would be lost from the flu.
Maxime Marlow was the first, on October 23, 1918. He was 27 years old. He had really just begun his life. He had met his wife Mary while they were both attendants at St. Lawrence State Hospital. They had married three years earlier in 1915. Max had gotten a job as an insurance agent and was prospering. The couple had one child.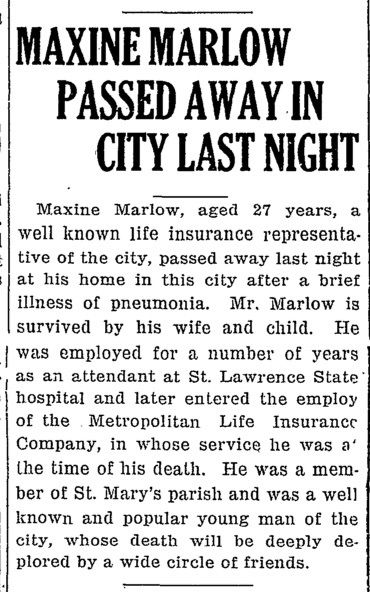 Leona Marlow was the 38-year-old wife of Edmond Ramie, Louise's cousin also lay ill. Edmond and Leona had two young boys George and Alphonse. She died just three days after her brother Max.
Joseph Uldore Marlow 32 years old, was a sailor who a few weeks before, had narrowly survived the sinking of his ship, the tempest, in Erie Harbor. Now, back onboard a new vessel, he took sick and was returned home. He died November 2, 1918. He left his wife and three children.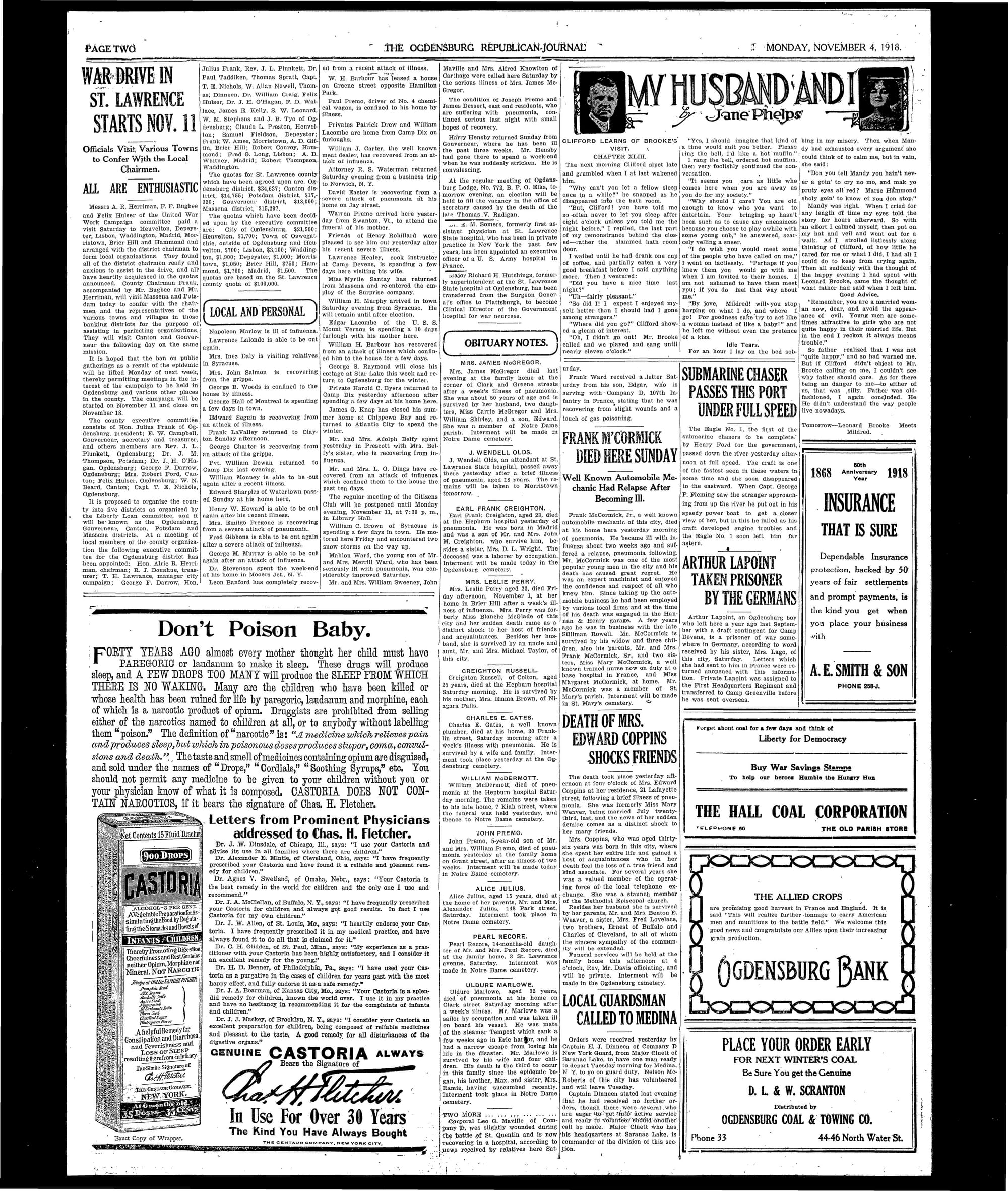 Joseph's Obituray is in the middle column toward the bottom. I left the entire page to show the magnitude of the death in the city.
Arthur Marlow, another brother, who had been away on a submarine, returned home late October to learn of these loses. He's homecoming was bitter sweet, as he was not aware his siblings had even been ill.
The heartbreak must have been tremendous. Three children in one week. Children who were husbands, wives, mothers and fathers, sisters and brothers.
Amazing things can occur in the aftermath of tragedies. People adapt and do things they may once had never thought possible. Nine months after losing their spouses, Edmond Ramie and Nellie Daniels Marlow, the widow of Joseph Uldore Marlow married. Five cousins were now raised as siblings, and Edmond and Nellie went on to have four children of their own.
These stories need to be told, for the memories of those who endured the pain, and for us to learn from the tragedies they experiences.
Stay safe and healthy.